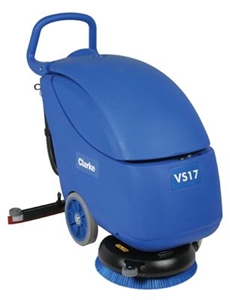 The Vantage 17 is perhaps the most highly maneuverable and compact 17" autoscrubber® on the market with the features that provide the highest scrubbing performance.
We feel that Clarke® offers superior products. They make models for every maintenance budget that are easy to use, and designed with durability in mind.
Ultra Speed 1500 Specifications
The US Burnisher series is ideal for hospitals, schools and areas requiring dust-free, quiet and fume-free operation, while producing the brilliant high-gloss shine.
The Clarke MP-1800 Marble Polisher was specifically designed for the rigorous demands of natural stone polishing and restoration.